I need to book tickets to travel to Tokyo from Philadelphia, and because I'm cheap a savvy traveler, I'm trying to get the best deal.
Nonstop flights out of Newark can be cheap. But getting to Newark airport from Philly is a Preparation H-worthy pain in the ass. A 90-minute drive in light traffic, assuming the highway gods are smiling. Taxis, shuttles, Uber, airport parking — all the options are pricey and a hassle.
But hold the phone! Today I discovered that booking a roundtrip ticket to Tokyo from Philly's Amtrak train station can be hundreds of dollar$ cheaper than booking the exact same flight from Newark airport. And the price includes round-trip Amtrak tickets. It doesn't make sense, I know. Not gonna let that stop me from snapping up a ticket.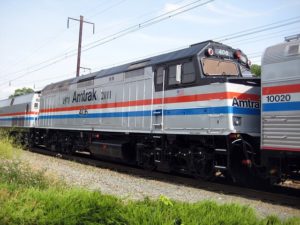 Philly's 30th St. train station even has its own "airport" code– – ZFV. Who knew?
Amtrak and United Airlines have hooked up to offer these hybrid train/plane fares from Philly, Wilmington, Stamford, and New Haven (even though Yalies don't deserve it.)
So when searching online for frugal fares, try typing in the "airport" code for the Amtrak station. You may be pleasantly surprised.